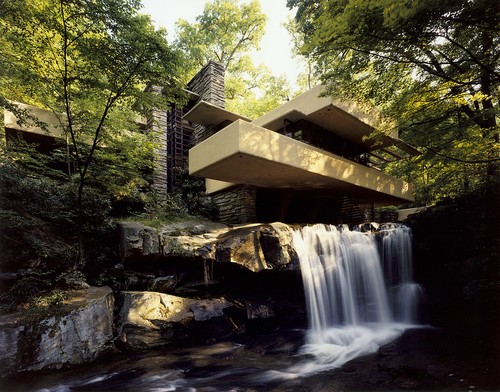 -
America Celebrates Frank Lloyd Wright's 150th Birthday
- Silicon Valley Real Estate: Prices Up, but Sales Down
- San Francisco, San Jose, Walnut Creek among best places to raise family
- Google in talks on possible 6M-square foot downtown San Jose office
- San Jose downtown property buyers widen footprint, spend $124 million
- Art installation adds purpose and color to San Jose park
- 21 Top Design Ideas From This Week's Stories
Enjoy!
Silicon Valley Real Estate: Prices Up, but Sales Down
- The average sales price of a Silicon Valley home is up 6.4 percent in the last 12 months. But at the increasingly unaffordable price of almost $1.5 million, the volume of sales is down 11 percent over the same period.
San Francisco, San Jose, Walnut Creek among best places to raise family
- Real estate investment management company Home Union looked at the 50 largest metro areas in the U.S. The goal was to find the best neighborhoods based on quality schools and home prices.
Google in talks on possible 6M-square foot downtown San Jose office
- The city of San Jose has begun talks with Mountain View-based search giant Google about a possible 6 million-square-foot office and research and development on the western edge of downtown San Jose, Mayor Sam Liccardo announced Tuesday. According to city officials, the possible mixed-use space near the Diridon station would accommodate between 15,000 and 20,000 jobs and include public plazas and paseos, retail shops and a public greenbelt and park along the Los Gatos Creek.
San Jose downtown property buyers widen footprint, spend $124 million
- The newest purchase, a warehouse industrial building on Cinnabar Street, was sold for $51.5 million and will give developer Trammell Crow its first beachhead north of the SAP sports and entertainment complex. "Diridon Station will be an extraordinary opportunity for our city," San Jose Mayor Sam Liccardo said Thursday during a presentation to an Economic Summit at San Jose State. "This is an enormous development opportunity. Millions of square feet of office and retail space could be built there."
Art installation adds purpose and color to San Jose park
- For years, tiny Parque de los Pobladores has been a park in need of a purpose in downtown San Jose's arty South First Area. It's been renamed — once upon a time it was officially Gore Park — and made over a couple of times.
21 Top Design Ideas From This Week's Stories
- We scoured through our articles from the past week to bring you some of the best tips and tricks for your next project. Some of my faces: