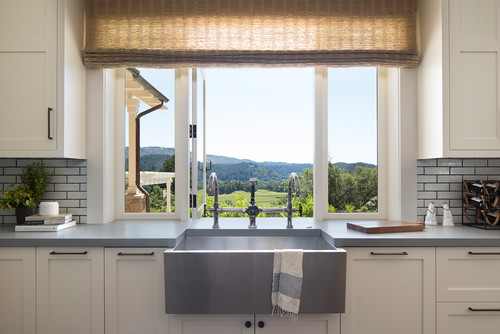 -
How to Recycle or Repurpose Your Kitchen Sink
- Google village presents San Jose with a tightrope
- Bay Area home prices keep trending up, up, up … though not everywhere
- Boomers nearing end of life may boost home cities
- Extreme heat: Tips to stay cool during warm weather
- See the Many Ways to Use Modular Shelves
Enjoy!
Federal Reserve increases federal funds rate
- The Federal Reserve last week announced it would raise its benchmark short-term interest rate by .25 percent to a range of 0.75 percent to 1 percent, the second rate hike in three months. The Fed cited a strong labor market that continues to strengthen and economic activity that has been rising moderately so far this year in its decision to raise the rate. Additionally, household spending has picked up in recent months, and business fixed investment has continued to expand. On a 12-month basis, inflation has declined recently and, like the measure excluding food and energy prices, is running somewhat below 2 percent. Market-based measures of inflation compensation remain low; survey-based measures of longer-term inflation expectations are little changed, on balance.
Google village presents San Jose with a tightrope
- The stakes are tremendously high for the city: On one hand, Google would bring up to 20,000 jobs into the area around Diridon Station, San Jose's burgeoning transit hub, extending the city's downtown core westward and bringing much-needed tax revenue and prestige. On the other, residents, housing advocates and labor unions want to ensure the enormous project doesn't make the city's already exorbitant housing costs and traffic woes more unbearable. They also want to be sure the project will create more service and construction jobs with decent wages for local workers.
Bay Area home prices keep trending up, up, up … though not everywhere
- Pacific Union says the median price rose 5.8 percent to $1 million on the button in Santa Clara County and 6.12 percent to $1,300,000 in San Francisco.
Boomers nearing end of life may boost home cities
- "An increase in home sales by older homeowners therefore could mean a significant uptick in property tax revenues for local governments in coming years," the report said.
Extreme heat: Tips to stay cool during warm weather
See the Many Ways to Use Modular Shelves
- These stylish and versatile shelving systems can work in any room. Some of my faves: