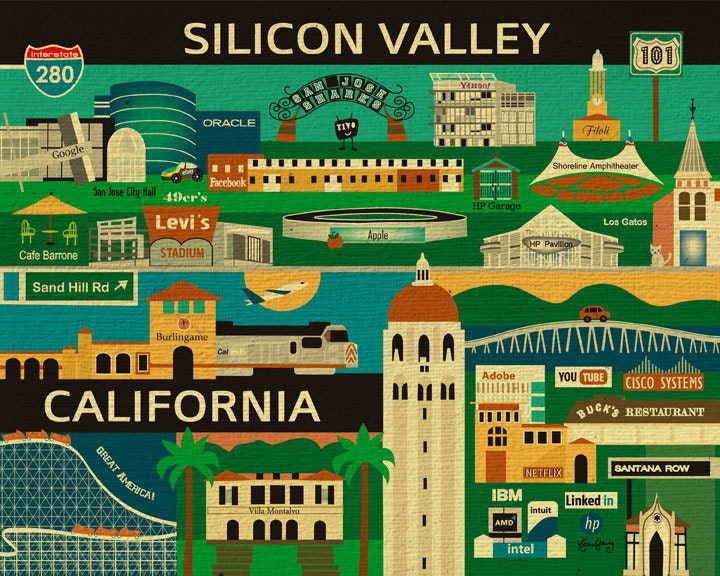 The overall themes today are commercial real estate, job growth, and work-life lifestyle of the Silicon Valley, which directly impacts residential real estate.
- Average Silicon Valley rent requires $31.74 hourly pay.
The figures are based on the idea that "affordable" means paying less than 30 percent of your income on housing costs.
- No surprise that San Jose makes the
bubblewatch
list. Last decade's bubble was rooted in the national housing finance system, rather than localized price speculation. Today, several markets are now more than 10% overvalued, but the majority still look undervalued.
-
The San Jose downtown that may be.
The report comes as residential construction in San Jose downtown core is picking up. Commercial vacancy rates have dipped below 20 percent, which encourages South Bay urbanists, and the district is attracting new restaurants and cultural amenities. Still, entire commercial buildings stand empty, retail shopping is sparse and neighboring cities attract high-end diners and shoppers. Do check out the gallery.
-
Massive tech campus sparks mystery in San Jose.
Whoever the tenant is, it is poised to become the second-largest private-sector employee in San Jose, behind Cisco Systems Inc., which employed 13,000 workers as of last year.
-
Santa Clara office complex is bought for more than $100 million, major renovation planned.
Tech companies are seeking these kinds of sleek, state-of-the-art office spaces for their operations as a way to attract and retain talented engineers, designers and researchers. Mountain View-based Google and Cupertino-based Apple both are planning ultra-modern office centers near their headquarters, while Menlo Park-based Facebook is constructing a second campus near its head offices that will feature a rooftop garden.
-
Art galleries swallowed up by S.F. real estate boom.
S
everal prominent art galleries have received eviction notices - the latest casualties of the city's commercial real estate boom.
This article has a more global picture to it when you really dissect it: working from home / mobility, technology, aggregators, and the never-ending theme of community. What's surprising is that art isn't regularly discussed as an asset class the way real estate is. Another discussion for another day.
Speaking of working from home, here are some ideabooks, with my favorites:
I'm curious:
- What are your thoughts on the hourly wage needed to live in the Silicon Valley?
- How does art fit into your home and do you consider it an investment?