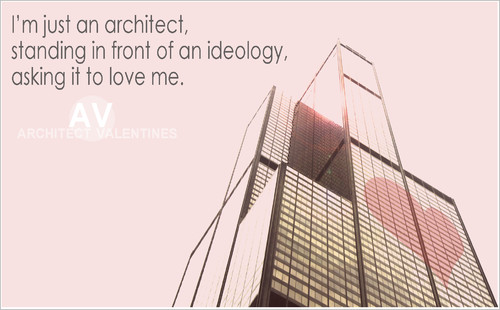 Happy early Valentine's Day! As some of you may or may not know, I'm a big fan of staying home whenever I can. My home is far from perfect, but it's wonderful to me. I love my habits of stalking my neighbor for signs of life at his place, squirrel-watching, listening to the birds / trees / kids (the sounds have been pleasantly amplified due to the rain), and trying to figure out which favorite chair (I have several favorites) I will be sitting in to finish off whatever thing the day requires. All of this before I turn the key in the front door. Home is definitely where my heart is. I'm curious, what are your home rituals / what do you love about your home? Feel free to drop me a line :)
On to the reads! Enjoy!
10 Valentine's Day Ideas for Sweethearts and Friends
The Definitive Housing Market And Interest Rate Forecast For 2017
- "Active and higher. That's it, that's my forecast; housing markets will be active and interest rates will trend higher," Homebridge Financial Services retail mortgage loan originator Mark Greene said. The question of course is how active and how much higher:
San Jose named third-best place to live in the U.S.
- It's also refreshing to see that it's "San Jose" that's getting the recognition — not "Silicon Valley" — though the city's connection to the tech boom is certainly helping to boost its profile. It might have done the opposite for San Francisco, which dropped seven spots to No. 16. The top two spots went to Austin, Texas, and Denver, Colo., which switched places from last year.
Sunnyvale neighborhood on U.S. hot list
- The real estate firm Redfin rated Oakland's Bushrod the hottest market in the country based on traffic to its website by potential home buyers. Sunnyvale's Serra neighborhood was No. 3 on the national list. Redfin's description said that the neighborhood — also known as The Dalles, the name of its main drag — "is gaining more popularity lately as more homebuyers in the Silicon Valley continue to get pushed south of Palo Alto and Los Altos."
Small Homes Can Offer Big Returns
- Smaller homes see prices rise faster: While individual market dynamics and trends vary, in 17 of the 20 metro areas analyzed, listing prices of the smallest 25 percent of homes grew fastest when calculated as a percentage. The median annual growth rate for the smallest quartile of homes was 8.9 percent from 2013 to 2016. The second-smallest group of homes had the second-fastest growth rate, with median annual growth of 7.4 percent.
California Housing Shortage Puts the Squeeze on Middle-Class Workers
- High housing costs are not only a big problem for California workers but also for companies. Developers, politicians, and business leaders gathered at a forum called "Housing Our Workers" Wednesday in Van Nuys to try to come up with solutions aimed at easing the housing crunch for middle-class workers.
Reuse or Replace? How to Save Money on Your Remodel the Smart Way
- Find out when you should keep your appliances, fixtures, tile and countertops — and when you should replace them. Some of my favorites: