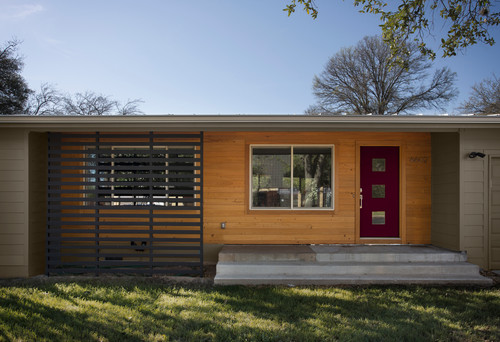 - Silicon Valley housing market an 'outlier,' according to economist
- 5 big real-estate trends to watch in 2017
- Connection between VC investment and housing prices in Silicon Valley
- How a Trump presidency will affect 15 industries
- 9 Global Events That May Change YOUR Real Estate Market
- Tricks to Hide Light Switches, Outlets and Toilet Roll Holders
Enjoy!
Silicon Valley housing market an 'outlier,' according to economist
- Already in June 2016, the median price went above its peak in six Bay Area counties: San Francisco, San Mateo, Santa Clara, Alameda and Marin. San Mateo County's June median of $1,306,250 was 28.1 percent above its October 2007 peak of $1,020,000. Santa Clara County's June median of $1,050,000, was 21.4 percent above its peak of $865,000 in April 2007. Appleton-Young said California's housing market is cooling. She noted the market is not dropping; sales are just not increasing as much as they have the last two years. The high-end has slowed, while the moderate to low-end of the market has taken off and continues to be very strong.
5 big real-estate trends to watch in 2017
- A surprising twist toward the end of 2016 with the election of real estate magnate Donald Trump as president is likely to presage some dramatic changes in 2017 for the housing industry, which saw healthy increases in values this year, thanks to factors including low interest rates, lower gas prices, stronger wage growth and millennials getting off the fence and entering the market. Still, as demonstrated by the Nov. 8 presidential election, anything can happen. Here are five things to watch for in real estate in 2017....
Connection between VC investment and housing prices in Silicon Valley
- Private investment activity does appear to be positively correlated to housing prices in San Francisco, San Jose, and the rest of Silicon Valley. Whether this correlation holds into the future is to be determined.
How a Trump presidency will affect 15 industries
- Oil drillers. Gas pipelines. Coal. Banks. Pharmaceuticals. Construction and industrial equipment. The defense industry. Those are among the likely winners of a Donald Trump administration that could take the lid off coal and fracking regulations, begin an extensive repair of the nation's roads and bridges, rebuild defense, repeal the Dodd-Frank financial reform act and kill the Affordable Care Act. One big loser? Foreign trade could suffer if the president-elect follows through on his plan to renegotiate trade agreements.
9 Global Events That May Change YOUR Real Estate Market
- There has been plenty of significant events in countries across the world that have led to obvious changes in the US economy and real estate market. For example, China's current economic state leading to increased investment in mainly California real estate. Or, our current presidential debate! How will this affect our real estate market? There are many changes happening across the globe, here are some tips on what to look for to help get a head start on your investment plans.
Tricks to Hide Light Switches, Outlets and Toilet Roll Holders
- Embrace camouflage and other design moves to make these eyesores virtually disappear. Some of my favorites: