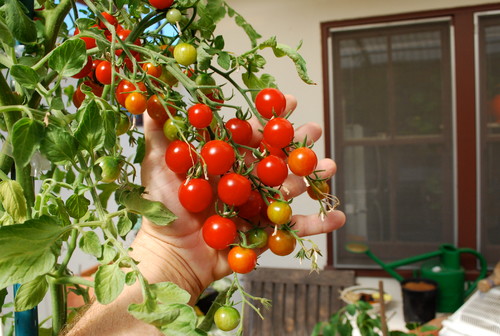 - 8 Surefire Vegetables and Herbs for Beginning Urban Gardeners
- Building Permits, Housing Starts Rise in January
- Investors with Cash Edging Out First-Time Home Buyers
- Low Down Payment Loans Are Back
- Bay Area home sales: Strongest January in three years
- Bay Area housing: What $635,000 median price really will buy you
- Kitchen Planning: How to Make Your Galley Work Better
Enjoy!
Building Permits, Housing Starts Rise in January
- Permits for privately owned housing units increased 13.5 percent in January compared with the previous year. On a month-over-month basis, permits declined 0.2 percent, the U.S. Dept. of Housing and Urban Development and the Census Bureau reported. Seasonally adjusted, January's annual rate stood at 1,202,000. Single-family authorizations were at a rate of 720,000, 1.6 percent below the revised December figure of 732,000.
Investors with Cash Edging Out First-Time Home Buyers
- Investors continue to swarm local housing markets by offering all-cash deals and creating headaches for the first-time home buyers who compete with them. Troublingly, these same investors then turn around and rent these properties to those same young adults for increasing amounts every year, making it even tougher for young would-be homeowners to ever save up enough money for a down payment. As of October, a huge number of homes — one in four — that sold were bought by investors paying cash. That's down some from the peak of a few years ago, but it's still a far cry from the 17 percent of homes that were bought by investors back in 2000.
Low Down Payment Loans Are Back
- Don't have enough savings for a 20 percent down payment on a home? In 2015, 26 percent of loans for home purchases were made with down payments of less than 10 percent of the home's value, according to data released from RealtyTrac. That's a 10 percent increase from 2014. Overall, home owners who purchased homes with low down payments have been steadily increasing for the past five years. Notably, there has also not been a significant difference in the number of people who default on low-down-payment loans as opposed to those with higher down payment.
Bay Area home sales: Strongest January in three years
- Across the region's nine counties, 3,372 single-family homes were sold -- the strongest January in three years... The median cost of homes rose by 16.5 percent from the year before, to $635,000, with similar year-over-year gains posted in Silicon Valley and the East Bay. In Santa Clara County, the $830,000 median was up by 11.4 percent from a year earlier, while in Alameda County, the $660,000 median represented a 14.8 percent gain from January 2015.
Bay Area housing: What $635,000 median price really will buy you
- The $635,000 median reflects the region's complex market. Just as priced-out San Franciscans have migrated to the East Bay, driving up prices there, increasing numbers of buyers from around the region have moved to outlying counties -- Solano, Sonoma, Napa -- where more affordable housing, surprisingly, can sometimes still be found. The $635,000 median reflects this broad geographic diversity, though the core Bay Area tends to be much more expensive.
Kitchen Planning: How to Make Your Galley Work Better
- A kitchen design expert offers tips to make this layout more efficient. Some of my favorites: