This post was inspired by current clients of mine who are open-minded and forward thinking, prompting the search for up and coming neighborhoods.
Price is relative. When a client tells me that something is too expensive, or calls something cheap, I usually ask, "For whom? And compared to what?" Here's an interesting collection of
how one makes do in the Bay Area
.
It's no secret that it's expensive
living in a tech-hub
like San Francisco or San Jose. I find these
5 truths of tech-hub housing costs
to be fairly accurate from my experience as a Realtor. For those who are considering looking off the beaten path, learn to look for
signs of an upcoming neighborhood
- they're out there.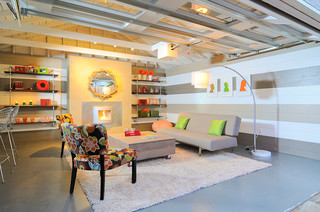 I'm curious:
- Buyers, what advice have you received for getting into the housing market?
- Sellers, were you ever in an upcoming neighborhood?
- Dwellers, how are you making do in the Bay Area?
PS Next week is Valentine's Day. Please take your favorite Realtor (me)
here.
All the better if you bring me orchids, a la Georgia O'Keefe, as they were friends.